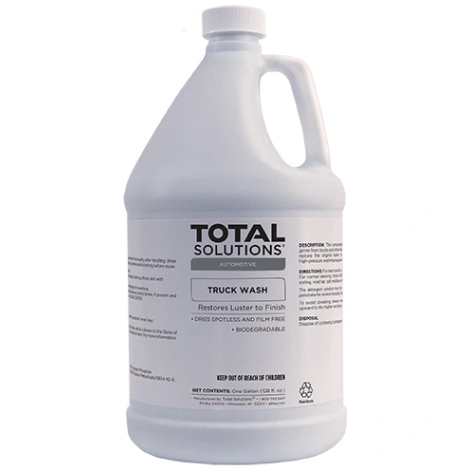 Truck Wash Concentrate (For High-Pressure Equipment)
This concentrated detergent is used to remove severe soiling, road tar and grime from trucks and large vehicles. It cleans quickly and dries spot-free and film-free to restore the original luster to the vehicle's finish. Its biodegradable formula is designed for use in high-pressure washing equipment.
Benefits:
Maximum cleaning power with minimal cost.
Ideal for fleet operators or commercial service establishments.
Effective Against:
Road tar
Salt residue
Grease and grime
Exhaust and soot
Directions:
Dilute 40:1 through pressure washer.
Product Label
SDS
Technical Data Sheet
Product Ingredient Information
Part# 430