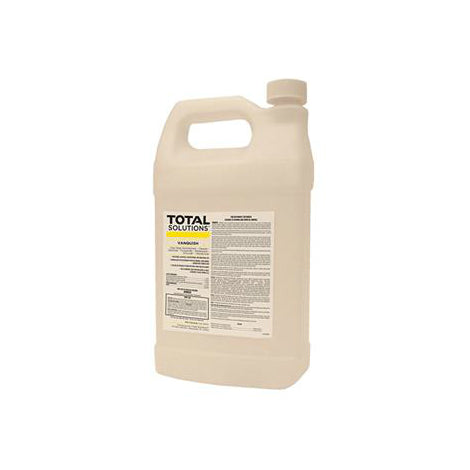 Vanquish HBV Broad-spectrum Disinfectant/Virucide
EPA Registered   •   USDA Authorized
This concentrated liquid is a versatile cleaner and broad-spectrum disinfectant/virucide that has multiple uses on virtually any hard, non-porous surface. It will clean, disinfect and deodorize. It cleans without abrasives, and deodorizes by killing the microorganisms that cause offensive odors.
Formulated for veterinary practice / animal care and animal laboratory disinfection.
Effective Against Bacteria, Viruses, & Fungi Such As:
E coli
Acinetobacter baumannii
Avian influenza virus
HIV-1
Hepatitis B (HBV)
Enterobacter aerogenes
Avian infectious brochitis virus
Vibrio cholerae
Respiratory syncytial virus
Campylobacter jejuni
Influenza A/Brazil
Trichlophyton interdigitale
Herpes Simplex 1 & 2
Canine distemper
Klebsiella pneumonia
Directions:
Disinfect & clean: Dilute 2 ounces in 1 gallon of water.
Sanitize & clean: Dilute 2 ounces in 4 gallons of water.
NOT FOR SALE IN MICHIGAN
Product Label
SDS
Technical Data Sheet
Part# 175