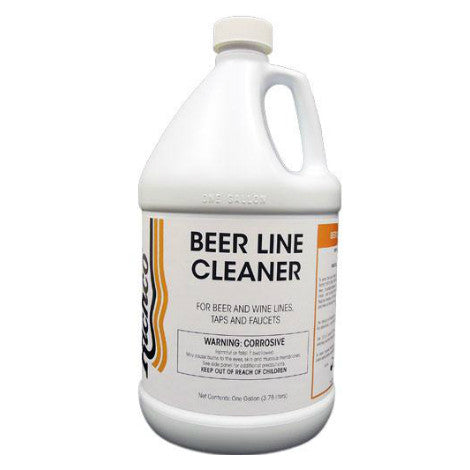 Beer Line & Tap Cleaner
This non-foaming liquid cleaner is formulated to eliminate residues and deposits in beer and wine dispensing lines of up to 100 feet. It flushes out lines and taps to keep them clean and fresh and helps maintain the true flavor and aroma of beverages. It can also be used as a soak solution for faucet parts, strainers and other sink and bar accessories.
Low-foaming liquid designed for electric brush washers.
Use On:
Beer lines and taps
Faucets
Effective Against:
Beverage residues, films
Grease and oils
Water spots
Directions:
Use 1/2 to 1 ounce per quart of warm water.
Pump solution through lines.
Rinse lines thoroughly with cold water or beer.
Product Label
SDS
Technical Data Sheet
Part# 764