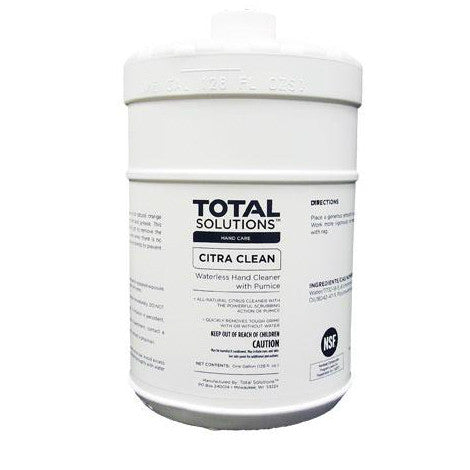 Citra-Clean Waterless d-Limonene Hand Cleaner w/ Pumice
All of the power you'll ever need in a hand cleaner. By combining the natural degreasing ability of d'Limonene with pumice, your hands are rid of the toughest soils, even when there's no water available. The gentle scrubbing action of pumice lifts ground-in dirt for extra cleaning power. While added emollients and lanolin help protect hands from chapping to keep them feeling smooth and soft.
Benefits:
Grit, waterless hand cleaner fortified with d'Limonene, lanolin and emollients to remove heavy grease and grime from hard-working hands.
Directions:
Rub a generous amount in palm and rub into skin.
Wipe hands with clean, dry cloth or paper towel, or rinse with water.
Product Label
SDS
Technical Data Sheet
Product Ingredient Information
Part# 440