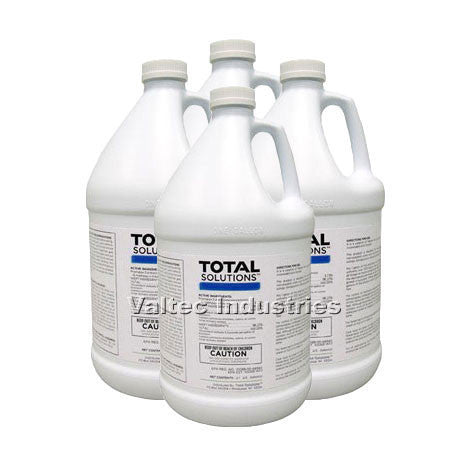 Steam & Pressure Washer Concentrated Cleaner Solution
This powerful alkaline cleaner and degreaser is designed for use with high-temperature steam cleaners and pressure washers to quickly remove grime, oil and grease from metal, concrete and other hard surfaces.
It can be diluted for specific cleaning jobs, and will not corrode, scale or damage the heating coils. Effective against grease, grime, dirt and oil.
**NOTE: Do not use on aluminum.
For Use On:
Metal
Concrete
Stone
Busses
Trucks
Heavy Equipment
Machinery
Floors
Decks
Construction Equipment
Farm Equipment
Painted Surfaces
Features and benefits:
Specifically developed for use with all high-temperature and high-pressure sprayer cleaning systems.
Alkaline cleaners effectively remove oil, grease and grime.
Special corrosion inhibitors protect surfaces, especially metal, from damaging rust and scale.
Varying dilution rations provide cleaning for light, medium and heavy deposits of soil and dirt.
Ideal for cleaning and protecting heating coils.
Directions:
Adjust the feed rate of steam cleaner to obtain the dilution of 1:20 up to 1:40. Heavy deposits may require more concentrate, and light deposits may require less.
Product Label
SDS
Technical Data Sheet
Product Ingredient Information
Part# 405