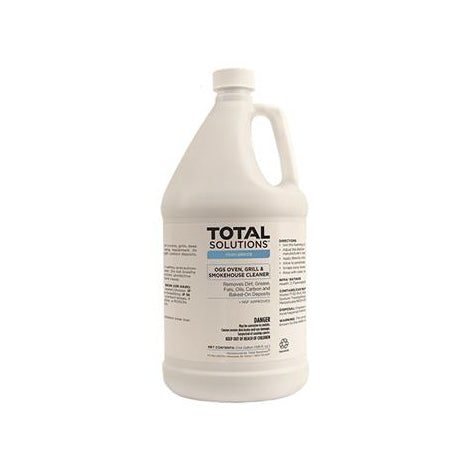 Oven, Grill & Smokehouse Foaming Cleaner Concentrate
USDA Authorized
This concentrated foaming cleaner and degreaser is designed for use on ovens, fryers, grills, smokehouses and meat curing equipment. Its powerful combination of surfactants and caustic cleaners soften and lift away tough deposits for easy removal with water. Its clinging foam formula works in hard-to-reach areas, and can be diluted for lighter cleaning chores.
Produces a super cling foam that penetrates through baked-on grease and grime.
For Use On:
Grills and hoods
Kitchen equipment
Floors and walls
Directions:
May be used as is or with up to 10 parts water.
Allow to penetrate soil.
Rinse thoroughly with water.
Product Label
SDS
Technical Data Sheet
Product Ingredient Information
Part# 427