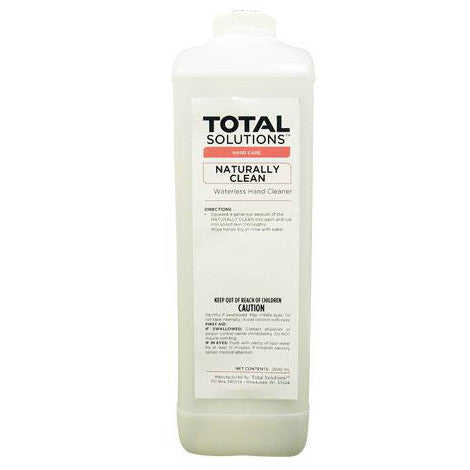 Naturally Clean Waterless Citrus Hand Cleaner (No Grit)
A powerful hand cleaner formulated with d'Limonene to safely dissolve and remove heavy soils from skin. While the d'Limonene reaches deep down into your skin's pores to remove ground-in dirt and grease, special emollients and lanolin are added to prevent hands from becoming red and chapped.
An easy and convenient way to keep hands clean, especially when water isn't available because no rinsing is required.
Directions:
Rub a generous amount in palm and rub into skin.
Wipe hands with clean, dry cloth or paper towel, or rinse with water.
Product Label
SDS
Technical Data Sheet
Part# 443