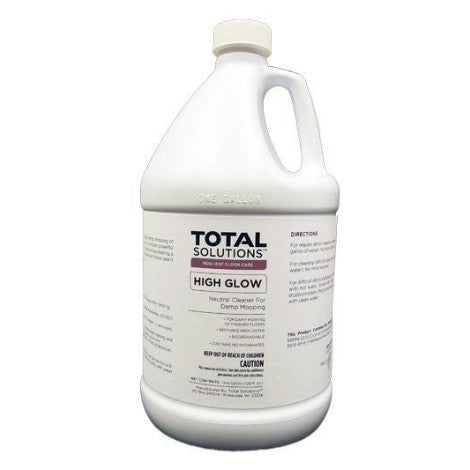 High Glow Neutral Floor Cleaner
High Glow is a gentle, concentrated neutral-pH floor cleaner designed for regular damp mopping of floors finished with natural wax or synthetic finishes. It features a combination of powerful surfactants that lift away and remove dirt, grease and other soils without leaving behind a dulling film...even without rinsing. It is ideal for everyday cleaning because its neutral pH assures that finishes are not dulled or damaged.
Biodegradable and does not contain any phosphates.
For Use On:
Tile, Vinyl and Linoleum
Hardwood and Bamboo
Marble and Ceramic
Stone and Terrazzo.
Directions:
Dilute and mop. No rinsing required.
Use 1 part cleaner with 100 parts water for light cleaning
Use 1 part cleaner with 20 to 40 parts water for heavy to difficult stains.
Product Label
SDS
Technical Data Sheet
Product Ingredient Information
Part# 115