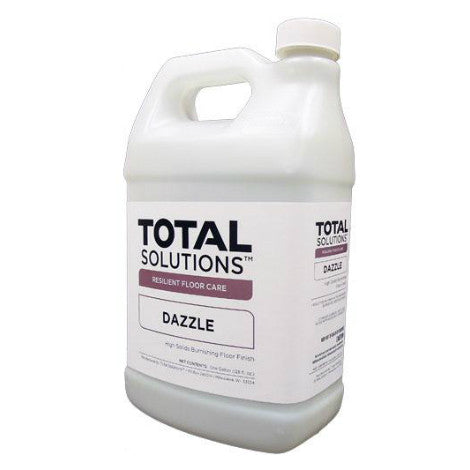 Dazzle High-Gloss Acrylic Floor Finish
Dirt acts as a barrier to light, causing floors to look dull and lifeless.
Dazzle high-gloss liquid floor finish utilizes a unique combination of reactive synthetic polymers to produce a finish that can withstand the rigors of frequent burnishing. It is designed for easy maintenance and offers superior scratch and scuff resistance, which reduces the frequency of restoration and re-coating operations. Dazzle dries fast with an incredible wet look gloss, and can be used in both spray buffing and burnishing operations.
For Use On:
Tile, Vinyl, Linoleum, Hardwood
Benefits:
Fast-drying formula reduces labor costs and downtime.
Two coats seals and protects floors.
Directions:
Apply at a rate of 1,850 square feet per gallon.
Two coats are recommended for spray buffing, four coats for burnishing.
Dust mop daily with our Dust Mop Treatment.
Damp mop regularly with our Excel Floor Cleaner.
Product Label
SDS
Technical Data Sheet
Part# 1702