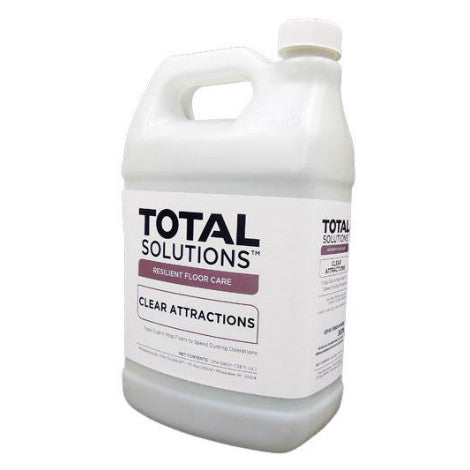 Clear Attractions Dust Mop Treatment
This special dust mop treatment traps dust and dirt in mop fibers to speed dusting operations and prevent damage to the floor's finish. Its advanced formula is oil-free, non-toxic and non-flammable, so it's safe and easy to use. It won't leave behind a slippery residue on the floor, and it can be easily removed from the mop fibers through conventional laundering methods.
For Use On:
Tile, Vinyl, Linoleum
Marble, Hardwood, Bamboo
Ceramic, Stone, Terrazzo
Benefits:
Removes dirt and dust before it damages a floor's finish.
Easy-to-use environmentally safe formula.
Directions:
Spray directly onto mop and thoroughly moisten all fibers.
Let mop dry for 6 hours.
Typical application rates are 64 square feet per gallon, or approx. 2 ounces per foot of mop.
Product Label
SDS
Technical Data Sheet
Part# 1722