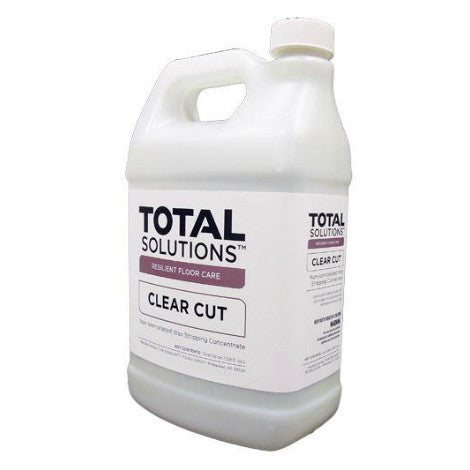 Clear Cut Liquid Floor Stripper (Fast-Acting)
This liquid stripper offers fast and effortless removal of acrylic, synthetic and wax floor finishes. Its non-ammoniated and low-odor formula is ideal for use in healthcare and food preparation facilities where quick turnaround time is essential. It's strong enough to remove several layers, yet versatile enough that it can be applied by a mop or by an automatic scrubbing machine.
For Use On:
Tile, Vinyl, Linoleum
Marble, Hardwood, Bamboo
Ceramic, Stone, Terrazzo
Benefits:
Residue is easily removed by a string mop or vacuum.
Strong enough to penetrate several layers of finish.
Directions:
Dilute 8-16 ounces of stripper per gallon of water.
Apply at a rate of 4,000 square feet per gallon.
Flood floor with solution.
Wait 5-10 minutes, then pick up residue with wet-vac or auto scrubber.
Product Label
SDS
Technical Data Sheet
Part# 1718