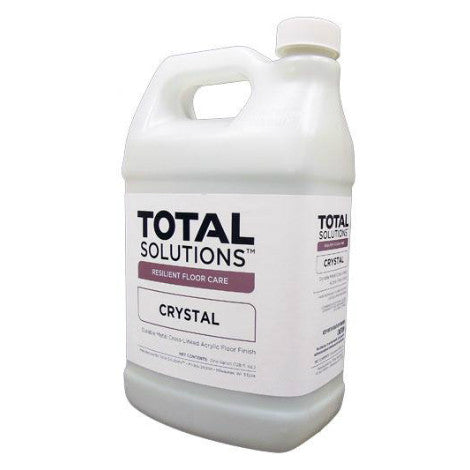 Crystal Tile/Stone/Vinyl Floor Finish
Dirt acts as a barrier to light, causing floors to look dull and lifeless.
Crystal acrylic floor finish offers excellent gloss, durability and repair ability in just one easy-to-use finish. Its unique polymer design provides high responsiveness to both burnishing and spray buffing procedures. It applies so easily it is almost goof proof, and it dries quickly and evenly to leave behind an incredible wet look shine.
For Use On:
Tile, Ceramic, Linoleum
Stone, Terrazzo, Marble
Vinyl, Bamboo
Benefits:
Creates high-gloss shine that resists nicks and streaks.
Self-leveling ingredients assure a smooth, even coat every time.
Dries quickly and completely in only 30 minutes.
Directions:
Apply at a rate of 1,850 square feet per gallon.
Two coats are recommended for spray buffing, four coats for burnishing.
Dust mop daily with our Dust Mop Treatment.
Damp mop regularly with our Excel Floor Cleaner.
Product Label
SDS
Technical Data Sheet
Part# 1704