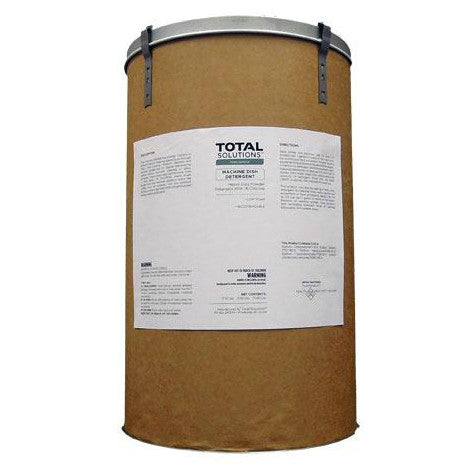 Heavy-Duty Machine Dish Detergent (1% Chlorine)
USDA Authorized
This heavy-duty dishwashing powder features a low-foaming, biodegradable formula designed for use in large industrial dish washing machines. It combines a powerful blend of cleaning agents and 1% chlorine to quickly cut through heavy grease, food deposits and protein soils. Additional sequestering agents assure thorough cleaning of a wide variety of dishware including glass, porcelain, plastic, stainless steel, copper and earthenware.
Benefits:
Dissolves heavy and dried on food build-up.
Meets the required chlorine residual in the food service industry.
Directions:
Automatic dishwashers: Use 1/3 ounce per gallon of water or 1 tablespoon per rack.
As a heavy-duty detergent to clean floors and walls: Use 1/4 - 1/2 cup per gallon of warm/hot water.
Product Label
SDS
Technical Data Sheet
Product Ingredient Information
Part# 664