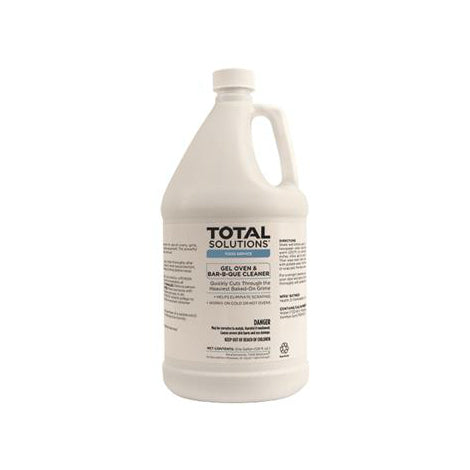 Gel Oven & BBQ Cleaner/Degreaser (Warm or Cold Oven)
This concentrated gel degreaser is designed to remove carbon deposits, baked-on food and other stubborn soils from ovens, fryers, bakeware and grills. The powerful caustic formula softens and loosens tough deposits quickly and easily, without scrubbing or scraping, allowing you to just wipe the residue away with a sponge or cloth. Plus, it can be used in both hot or cold ovens.
Benefits:
Thick gel clings without dripping or running.
Safe for kitchen surfaces and appliances.
Effective Against:
Baked-on grease.
Encrusted food deposits.
Carbon and smoke.
Blackened grime.
Directions:
Spray and allow gel to sit for 5-20 minutes.
Wipe blistered residue off.
May be used for heavy-duty overnight cleaning.
Product Label
SDS
Technical Data Sheet
Product Ingredient Information
Part# 423