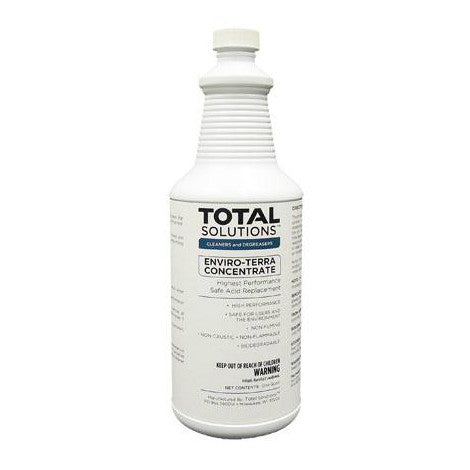 Enviro-Terra Concentrate Acid-replacement Cleaner
This liquid multipurpose cleaner cleans with the heavy-duty power of an acid, but it is as safe as liquid dish soap. Its remarkable formula contains a special blend of surfactants, organic salts and proprietary additives to create an acid-replacement cleaner that is environmentally safe and biodegradable.
Concentrated formula offers multiple dilution rates.
For Use On:
Stainless steel, aluminum, copper and brass.
Concrete, stone, brick and terrazzo.
Porcelain and ceramic.
Effective Against:
Calcium and lime deposits.
Mold, mildew and soap scum.
Rust and discoloration.
Directions:
Use full strength or up with up to 25 parts water.
Use by hand, sprayer or foamer.
Product Label
SDS
Technical Data Sheet
Product Ingredient Information
Part# 135