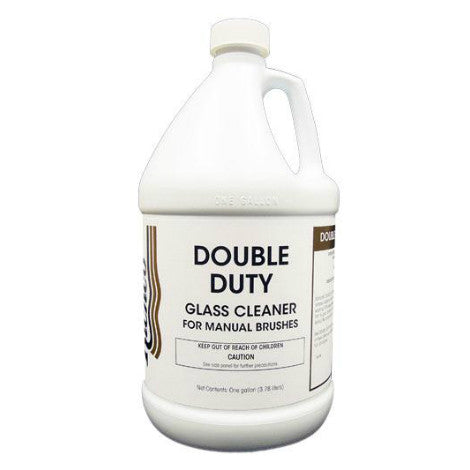 Double Duty Glass Cleaner (For Manual Brush Washing)
This liquid glass detergent removes stubborn mineral film and water spots from glassware cleaned with manual brushes. Its mildly acidic formula is strong enough to lift away tough residues like lipstick and oils, yet gentle enough so it won't irritate hands and skin.
Removes:
Beverage residues
Grease and oil film
Lipstick
Directions:
Use one capful (3/8 ounce) to 3 gallons of water.
Three strokes of the quart pump dispenser supplies 3/8 ounce.
Product Label
SDS
Technical Data Sheet
Part# 772