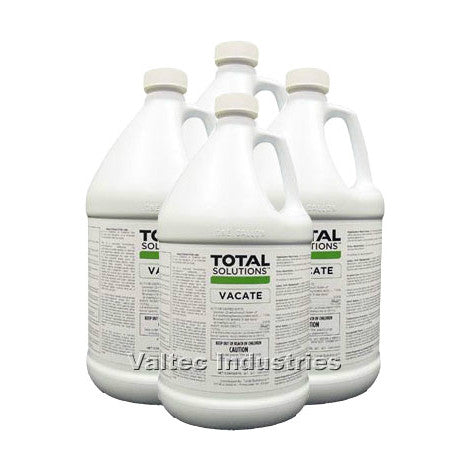 Vacate Non-Selective Weed Killer
Vacate is a specially formulated, ready to use, VOC Compliant, non-selective herbicide that offers total kill control over a wide variety of annual and perennial weeds and grasses. It also offers residual action, making it the perfect herbicide for long-lasting weed control or as a semi-soil sterilant.
Features & Benefits:
VOC Compliant
Total & residual long term kill
Restrictions: OFFERED FOR SALE ONLY IN THESE STATES: Connecticut, Delaware, Indiana, Illinois, Maryland, Michigan, New Hampshire, New Jersey, New York, Ohio, Pennsylvania, Rhode Island, Utah and Virginia. Maine, Massachusetts and Vermont require a Pesticide Applicator's License (please email copy of license to sales@valtecindustries.com after placing order).

California and Colorado: - Please see Eliminator
Most other States - Please see Barren
Product Label
SDS
Technical Data Sheet
Part# 314