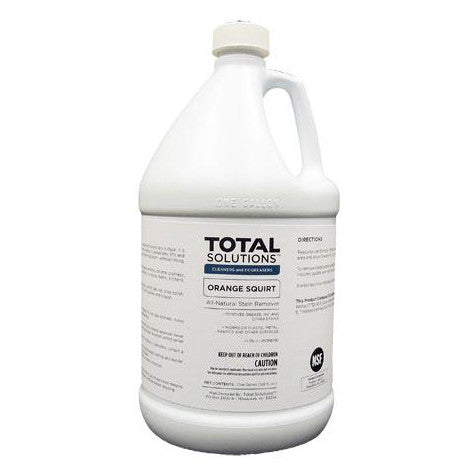 Orange Squirt All Purpose d'Limonene Cleaner
NSF Authorized
A very versatile cleaner and degreaser that's safe for almost any surface. It contains 1.5% of the natural citrus extract d'Limonene, so it effectively removes grease and grime, yet it's non-toxic and completely safe to the environment. A ready-to-use product, just spray onto surfaces and wipe away - non rinsing is required. It's also effective at removing stains from fabrics, carpets and upholstery.
Benefits:
A safe alternative to butyl and harsh alkalis.
Orange scent freshens the air as you clean.
For Use On:
Glass, ceramic and metal.
Chrome, plastics and fiberglass.
Carpets, rugs, and upholstery.
Directions:
For hard surfaces, spray and let sit for 2-3 minutes, wipe or blot dry.
For carpet stains, spray and let sit for 3-5 minutes, then blot with damp cloth.
Product Label
SDS
Technical Data Sheet
Product Ingredient Information
Part# 416