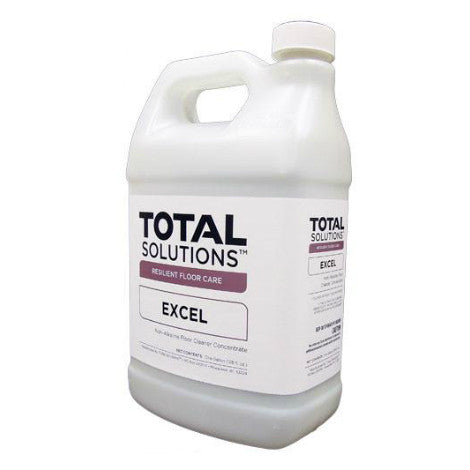 Excel Neutral pH Liquid Floor Cleaner Concentrate
A concentrated liquid floor cleaner with a non-alkaline, neutral pH formula that cleans without dulling the existing floor finish. Although it was designed for use with auto scrubbers, its versatile and potent enough to be applied using a mop and bucket too. It can be used in conjunction with virtually any floor-finishing product, and can be diluted at a variety of rates to customize the solution to the surface and type of soil being removed.
Features & Benefits:
Safe and effective to use with all floor finishing products.
Will not haze or yellow existing finish.
Use On:
Tile, Vinyl, Linoleum
Hardwood, Bamboo
Marble, Ceramic
Stone, Terrazzo
Directions:
Mop application: Dilute 2-3 ounces per gallon of warm water.
Auto scrubber: Mix 1-2 ounces per gallon of warm water. Clean with a red pad.
No rinsing required.
Product Label
SDS
Technical Data Sheet
Part# 1708