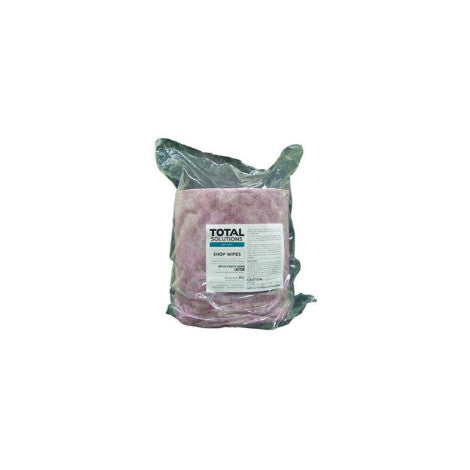 Multi-Purpose Shop Cleaning Towels Refill Roll
Designed for use in industrial and manufacturing settings, each 8" x 12" towel is pre-moistened with a high-powered cleaning formula capable of cleaning hard-working hands, as well as non-porous surfaces.
Each towel is made from an abrasive, yet non-scratching fabric that helps lift away heavy deposits of grime and dirt off hands and surfaces. They also leave behind a fresh citrus scent and are enhanced with natural oils and emollients making them safe for hands and skin. Appearance: Light grey with smokey translucent cover.
Benefits:
High powered multipurpose grease-cutting formula.
Abrasive side to loosens grease, smooth side wipes clean.
Large 8" x 12" towel.
Effectively Removes:
Tar, grease, adhesives, wax, ink, paint and lubricants.
Part# 1539R
Product Label
SDS
Technical Data Sheet
Large Center-Pull Wipe Dispenser
Designed for use with our Multi-Purpose Shop Wipes, this single-sheet dispensing unit requires only one hand to tear off a towel. It offers hygienic dispensing by allowing the user to touch only the wipe, and its easy-to-load design reduces upkeep and maintenance.
The compact design is made of tough, impact-resistant materials, making it one of the most vandal-proof, break resistant, chemical and flame-resistant wipe dispensers for heavy use applications.
Hygienic no-touch dispensing - no levers, dials or cranks

Fully enclosed - wipes stay wetter longer

Easy to load with side-hinged lid

Transparent cover shows roll status at a glance

Locking hinged cover eliminates theft or tampering



Dimensions:
Depth: 9.43" (239mm)
Width: 9.60" (244mm)
Height: 13.30" (338mm)