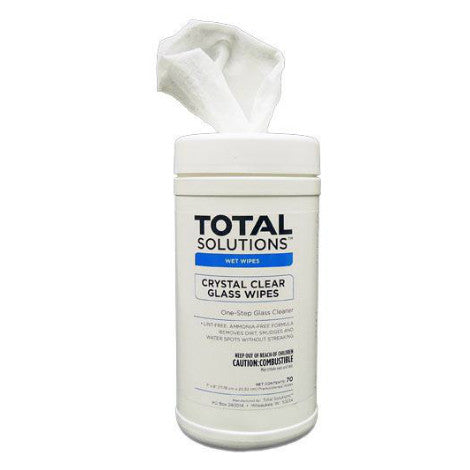 Crystal Clear Glass Cleaner Wipes
Takes the extra equipment and hassle out of cleaning glass. Pre-moistened 7" x 8" wipe with a powerful ammonia-free formula, these wipes quickly remove dust, dirt, oil and grease smudges, water spots, fingerprints and smoke film from glass surfaces and leaves them with a sparkling shine. Best of all, they won't leave behind streaks or a sticky film to cloud your visibility.
Benefits:
An ammonia-free, non-flammable formula gives glass surfaces an unbeatable shine...all in one hassle-free step.
Removes smoke film, water spots, smudges and dirt.
Use On:
Windows and mirrors
Dry erase boards and computer screens
Product Label
SDS
Technical Data Sheet
Part# 1558