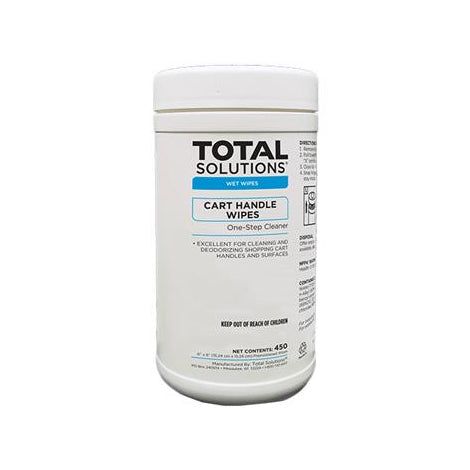 Cart Handle Cleaning Wipes
6" x 6" Cart Handle wipes are ideal for wiping away germs and odors from shopping cart handles. Wipes are designed to clean and deodorize any shopping cart or basket surface, as well as fitness equipment in gyms. They are excellent for quick and easy cleaning of equipment, furniture and facilities in food markets, athletic and health clubs, schools, retail stores, restaurants and other institutional settings. 6 containers per case, 450 wipes per container.

Wipes fortified with a mild combination of quat-based cleaners that allow you to deep clean, deodorize, and wipe away germs in your entire facility with one product.
Made from a biodegradable cellulose fabric.
Product Label
SDS
Technical Data Sheet
Product Ingredient Information
Part# 1574