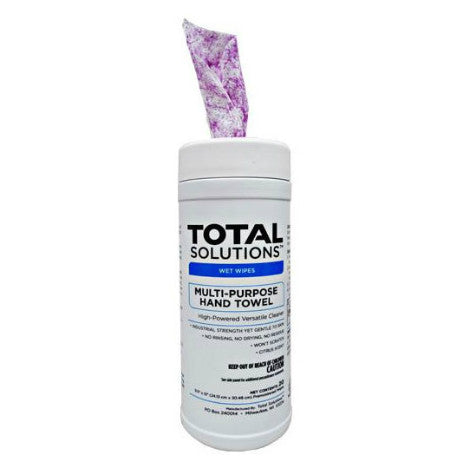 Multi-Purpose Shop Cleaning Towels
Designed for use in industrial and manufacturing settings, each towel is pre-moistened with a high-powered cleaning formula capable of cleaning hard-working hands, as well as non-porous surfaces.
Each towel is made from an abrasive, yet non-scratching fabric that helps lift away heavy deposits of grime and dirt off hands and surfaces. They also leave behind a fresh citrus scent and are enhanced with natural oils and emollients making them safe for hands and skin.
Benefits:
High powered multipurpose grease-cutting formula.
Use abrasive side to loosen grease, then use the smooth side to wipe clean.
Effectively Removes:
Tar, grease, adhesives, wax, ink, paint and lubricants.
Product Label
SDS
Technical Data Sheet
Part# 1539