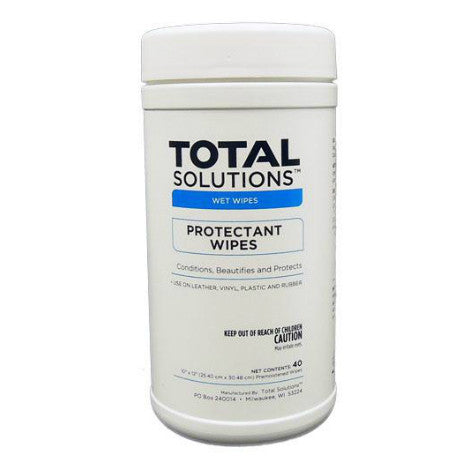 Vinyl & Rubber Protectant Wipes
Vinyl & Rubber Protectant Wipes are perfect for preserving and restoring the original shine to all of your vehicle's surfaces. Pre-moistened 10" x 12" wipe with a water-based silicone formula specially developed to clean vehicle surfaces, as well as restore, protect and condition vinyl, rubber and other vehicle surfaces against drying, cracking and fading.
Formulated with a special anti-static ingredient to help repel dust from accumulating on surfaces.
Includes 6 canisters containing 40 wipes each.
For Use On:
Leather and Vinyl
Metal and wood
Rubber and weather stripping
Product Label
SDS
Technical Data Sheet
Part# 1545