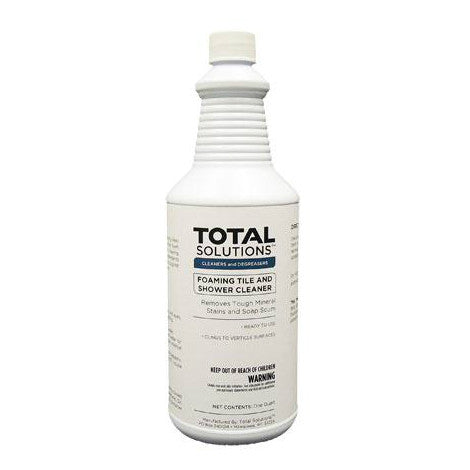 Foaming Tile & Shower Cleaner
Foaming Tile & Shower Cleaner is a ready-to-use lime and soap scum remover that is non-abrasive and requires no scrubbing.
This non-abrasive cleaner is formulated to remove tough mineral deposits, stains and soap scum from tubs, tiles and bath fixtures. It blends together mild acid cleaners with wetting and penetrating agents and cleans with a heavy, thick foam that provides longer contact time with bathroom surfaces. It cleans without noxious fumes and is ideal for use on vertical and hard to reach surfaces.
For Use On:
Tubs and tile.
Porcelain and bath fixtures.
Directions:
Use a foaming trigger sprayer for best results
Apply to surface and wait 10 seconds, then wipe or rinse away with water.
Product Label
SDS
Technical Data Sheet
Product Ingredient Information
Part# 144