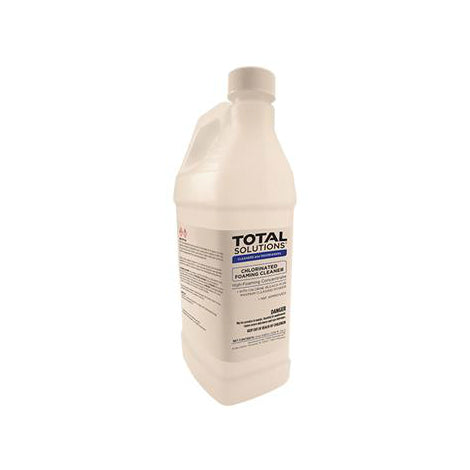 Chlorinated (Bleach) Foaming Cleaner Concentrate
USDA Authorized

This high-foaming concentrate is formulated with chlorine bleach to offer maximum grease and stain cutting power. It can be used in a wide variety of applications, at multiple dilution rates, to offer an economical and versatile cleaner for the meat, poultry and food-processing industries. When used with a foam-generating sprayer, it turns into a thick, clinging foam capable of cleaning severe grease accumulations.
Benefits:
Chlorine formulation cuts through mold & mildew.
Creates a clinging foam when used with foam-generating equipment.
For Use On:
Sinks, Showers, Tubs
Toilets, Urinals, Tile
Directions:
Dilute with water from 1:8 to 1:50 depending on soil level.
Spray onto surfaces and rinse thoroughly with water.
Product Label
SDS
Technical Data Sheet
Product Ingredient Information
Part# 690