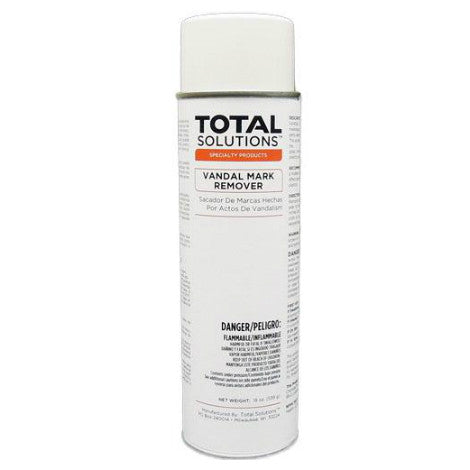 Vandal Mark Remover (Graffiti Removal Spray)
This powerful aerosol graffiti eraser is formulated to remove spray paint, permanent marker, ink and other types of graffiti from hard surfaces like steel and chrome. It's easy-to-use, and only takes seconds to dissolve away marks that are quickly wiped away.
Benefits:
Removes Graffiti and hard-to-remove marks without heavy scrubbing.
Removes both water-based and oil-based stains.
For Use On:
Brick, Tile, Porcelain
Glass, Stainless Steel, Aluminum
Chrome, Marble, Formica
Effective Against:
Crayons, Ball Point Pens, Markers
Spray Paint, Lipstick, Ink
Tape Marks, Scuff Marks
Product Label
SDS
Technical Data Sheet
Part# 8307