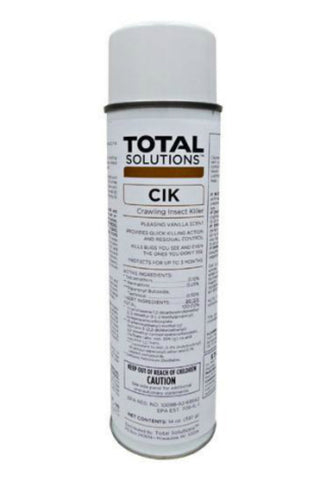 Crawling Insect Killer Spray
EPA Registered
Formulated with Tetramethrin for fast knockdown and Permethrin for residual control of a wide variety of crawling insects.
Benefits:
Features pleasant vanilla scent.
Safe to use on carpets, door and window frames and furniture.
Effective Against:
Ants, Booklice, Box Elder Bugs, Carpet Beetles, Centipedes, Cockroaches, Crickets, Dermestids, Earwigs, Firebrats, Fleas, Ground Beetles, Millipedes, Palmetto Bugs, Pillbugs, Scorpions, Silverfish, Sowbugs, Spiders, Ticks, Waterbugs
Directions:
Spray in cracks, crevices, pet bedding, under edges of rugs, under cushions of furniture.
DO NOT APPLY DIRECTLY TO PET.
Product Label
SDS
Technical Data Sheet
Part# 8407