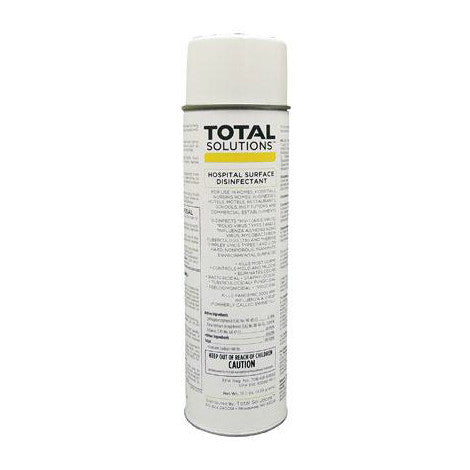 Aerosol Disinfectant Spray - Hospital Surface
EPA Registered
This powerful aerosol thoroughly eliminates any harmful viruses and common microorganisms from hard, non-porous surfaces and leaves them clean and disinfected. It can also be used to disinfect porous surfaces like athletic mats, bowling shoes and more.
Kills germs, bacteria, viruses, mold and mildew.
Effective Against:
Staphyloccus Aureus, Salmonella Choleraesuis
Tuberculosis, Athlete's Foot
HIV Type 1, Herpes Type 2
Directions:
Spray surface until thoroughly wet.
Leave undisturbed for a minimum of 10 minutes to kill most germs.
NOT FOR SALE IN CALIFORNIA OR MICHIGAN
Product Label
SDS
Technical Data Sheet
Part# 8421