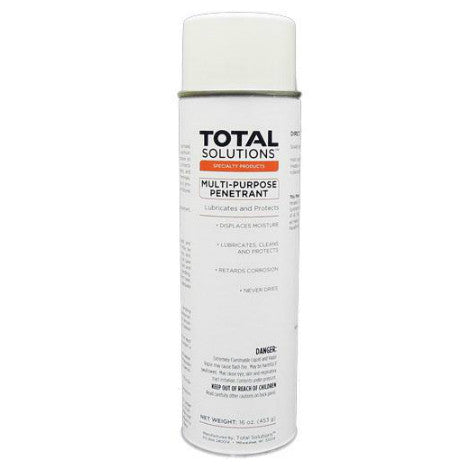 Multi-Purpose Corrosion/Rust Penetrant
If metal parts are frozen with rust, get them moving again with this versatile aerosol spray. It quickly works its way through the cracks and crevices to dissolve oxidation and seal out moisture to prevent future corrosion. It can also be used to waterproof electrical equipment like ignition systems and terminals.
Benefits:
Never dries, protects metal indoors and outdoors.
Non-conducting up to 6,820 volts.
Displaces moisture on electrical equipment.
Waterproofs ignition systems and terminals.
For Use On:
Nuts and Bolts
Ignition Systems
Battery Terminals
Refrigeration Equipment
Locks & Hinges 
Product Label
SDS
Technical Data Sheet
Part# 8101