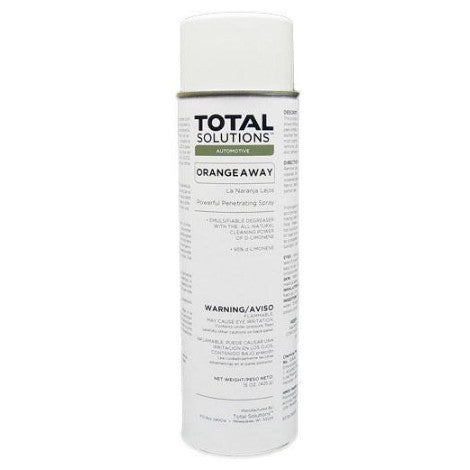 Heavy-Duty 93% d'Limonene Pure Orange Degreaser Aerosol
Keep industrial equipment and machinery operating at peak performance with this versatile aerosol lubricant designed to endure high temperatures and extreme pressures. Its thick, clinging gel formula uses a tacky, cohesive, non-melt grease that offers outstanding anti-wear properties. It also seals out moisture to offer excellent protection against rust and corrosion.
Made with 93% d'Limonene, it's so strong that it's capable of removing tough tar and adhesives from machinery and tools. It combines the power and versatility of an emulsifiable degreaser, with the convenience and ease of an aerosol.
BIODEGRADABLE, THICK BODIED, NON-RUNNING CLEANER
Benefits:
One of the most powerful, yet most natural cleaners on the market.
Made from orange peel extracts, leaves behind pleasant orange scent.
For Use On:
Ovens, Grills
Laundry Pre-Spotter, Rugs and Carpets
Tools, Motors, Metal Parts
Effective Against:
Adhesives, Carbon Deposits, Inks
Grease, Grime, Tar, Asphalt
Product Label
SDS
Technical Data Sheet
Part# 8378