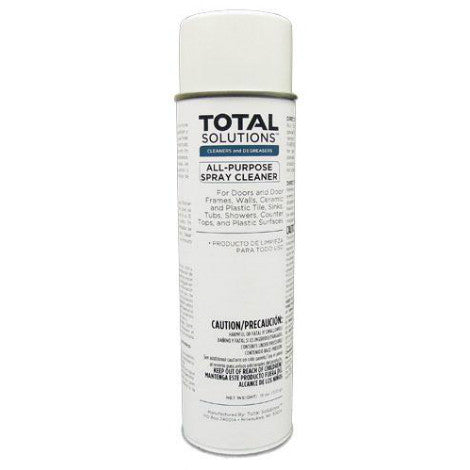 All-Purpose Foaming Spray Cleaner
This aerosol cleaner is formulated with powerful foaming agents that bubble away ground-in dirt and greasy stains from just about any non-porous surface. It does not contain abrasives, so it's safe to use on delicate surfaces like chrome, ceramic, wood and even fabrics.
Features & Benefits:
Removes ground in and greasy soils.
Heavy foam clings to vertical surfaces for easy cleaning.
Leaves behind a fresh, floral scent.
Directions:
Spray area until wet, then wipe with a clean cloth.
No rinsing is required.
Product Label
SDS
Technical Data Sheet
Part# 8305