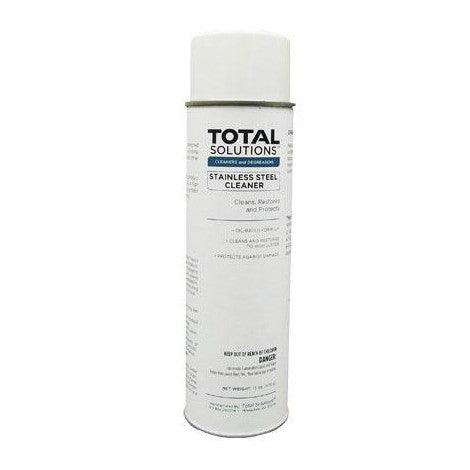 Stainless Steel Cleaner Aerosol Spray
Stainless Steel Cleaner Aerosol gives metal appliances and fixtures a lasting, protective shine. It was specifically formulated to clean stainless steel, but it's safe to use on other delicate metals. It restores a brilliant shine while it applies a protective coating that prevents tarnishing.
Benefits:
Cleans and brightens metal surfaces.
Cleans, polishes and protects stainless steel surfaces.
Non-oily formula removes smudges, soils and stains quickly and effortlessly.
Non-streaking, resists water marks, fingerprints and corrosion.
Directions:
Spray surface liberally, wipe with a clean, damp cloth leaving a small amount of residue.
Polish to a high luster with clean dry cloth.
Product Label
SDS
Technical Data Sheet
Part# 8306