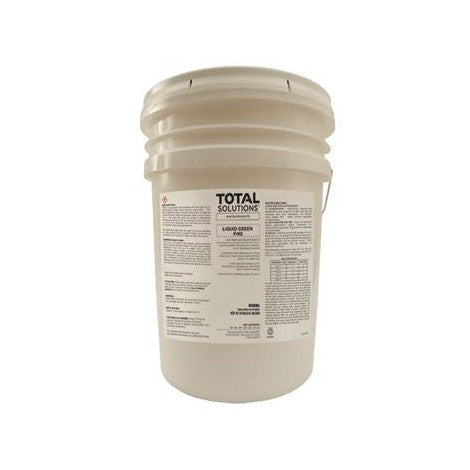 Liquid Chloride Blend Green Fire Ice Melter
Liquid Green Fire™ provides extreme temperature (to -60° F) ice and snow removal capabilities. The fast acting liquid melts ice and snow and stays active for hours, preventing the bonding of subsequent ice and snow to surface.
An economical way to stay ahead of winter storms to ensure safe transit of pedestrian and vehicle traffic. When used as a pre-treatment, Liquid Green Fire™ will prevent the bonding of snow and ice to pavement and other surfaces which will make mechanical clearing much more efficient.
Features a proprietary blend of calcium, potassium and sodium chloride providing the ability to be extremely effective at melting already present snow and ice on a multitude of surfaces in temperatures down to -60° F.
This product may also be used in warmer weather to help control dust on gravel roads, construction sites, or other commonly dusty areas. By absorbing moisture from the air, it helps to keep dust down and productivity up.
For Use on:
Parking Lots
Construction Sites
Sidewalks
Driveways
Gravel Roads
Asphalt
Outdoor Conveyors
Stairs
Outdoor Elevators
Bridges
Features & Benefits:
Fast and easy to use
Effective in temperatures of -60º F
Use as pre-wetter before precipitation or after snow and ice has already accumulated
Improves performance and longevity of solid rock salt and sand when applied prior to their use
Suppresses dust on gravel & dirt roads in the summer
Part# 288
See our Glycol Liquid Ice Melt here.
See our Non-Flammable Biodegradable Liquid Ice Melt here.
Directions (Complete directions on product label):
ANTI-ICER/PRE-WETTER: Spray on pavement before precipitation. Use ½ gallon per 1000 square feet. Adjust dilution depending on requirement.
DEICER: Effective deicer when applied on top of snow and ice. On glazed ice it may be necessary to score the surface in several places before applying to aid penetration and to prevent run-off. More than one application may be necessary in extreme conditions. Use 1-2 gallons per 1000 square feet near 32°F on thin ice. Use 3-6 gallons per 1000 square feet below 10°F.
ACCELERATOR: Apply before rock salt or sand. Use ½ gallon per 1000 square feet. Adjust dilution depending on requirement.