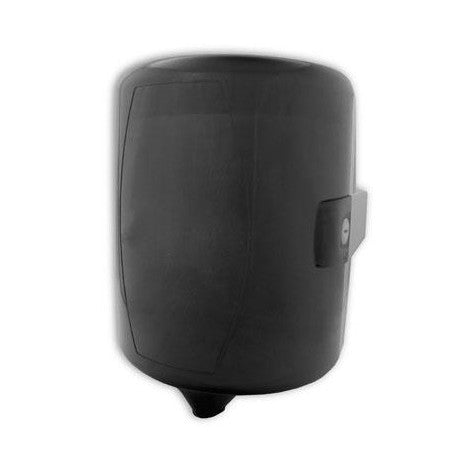 Large Center-Pull Wipe Dispenser
This single-sheet dispensing unit requires only one hand to tear off a towel. It offers hygienic dispensing by allowing the user to touch only the wipe, and its easy-to-load design reduces upkeep and maintenance.
The compact design is made of tough, impact-resistant materials, making it one of the most vandal-proof, break resistant, chemical and flame-resistant wipe dispensers for heavy use applications.
Appearance: Light grey with smokey translucent cover
For Use With:
1574A800 - 800 ct roll Gym Equipment / Fitness Facility Cleaning Wipes
1539A400 - 400 ct roll Multi-Purpose Shop Cleaning Towels Refill Roll
1567A900 - 900 ct roll Hospital Grade Quat Based Disinfectant Wipes
1568A900 - 900 ct roll Spec2 Disinfectant Wipes
Features & Benefits:
Hygienic no-touch dispensing - no levers, dials or cranks
Fully enclosed - wipes stay wetter longer
Easy to load with side-hinged lid
Transparent cover shows roll status at a glance
Locking hinged cover eliminates theft or tampering
Dimensions:
Depth: 9.43" (239mm)
Width: 9.60" (244mm)
Height: 13.30" (338mm)
 Part# 9125