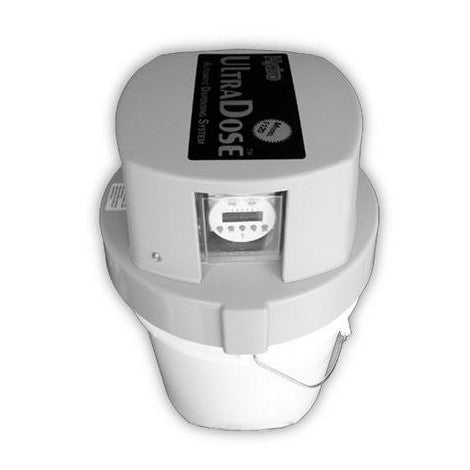 Pail Pump Dispenser
Battery-operated timer (8 D batteries) provides automatic and worry-free application of waste digesting enzymes and bacteria at any time of the day or night.
Injects 3.5 oz. dose of bacteria cultures into grease traps.
Sits on top of any 5-gallon pail.
Dimensions: 7 3/4 height x 14 diameter (only adds 5 1/2 of height to the 5-gallon pail).
Part# 9154